What is KE Holdings?
贝壳(beike) Beike (www.ke.com) was founded in early 2018, China's newest technology-driven multi-service property platform, designed to improve user experience and increase exposure. Beike is an open platform and enables excellent agents to use resources more effectively together to be a high-quality ecosystem of second-hand property, new property, and rental property.
What are the Risks of KE Holdings?
Market risk
Foreign exchange risk. Substantially all of the revenues and expenses are denominated in RMB, so there is no significant direct foreign exchange risk. However, the value of the business is effectively denominated in Renminbi, while the ADR's will be traded in U.S. dollars. For example, if the company decided to convert RMB into U.S. dollars for the purpose of making payments for dividends, appreciation of the U.S. dollar against the RMB would have a negative effect on them.
Interest rate risk. The company is also exposed to interest rate risk. All of their long-term borrowings are floating-rate borrowings.
Business risk
The business depends substantially on the general market conditions of China's residential real estate market. And the residential real estate industry in China is also subject to government regulations on existing and new home transactions.
A substantial portion of revenues are from Beijing and Shanghai, the two largest residential real estate markets in China. In 2017, 2018, 2019 and the six months ended June 30, 2020, 47.9%, 47.4%, 35.1% and 32.3%, respectively, of the revenues were generated from these two markets on a combined basis. If they fail to maintain their competitive positions in either of these two cities, their revenues and profitability could be adversely and materially impacted.
What is the Capital Structure of KE Holdings?

The information here is gathered from their financial statements. We can see that the cash holding goes up each year, even though the debt goes higher, the Debt/Equity ratio goes down.
Break Even Analysis
Here's their income statement. Revenues consist of revenues from existing home transaction services, new home transaction services, and emerging other services. The revenues increased by 12.3% from 2017 to 2018, and further by 60.6% to 2019.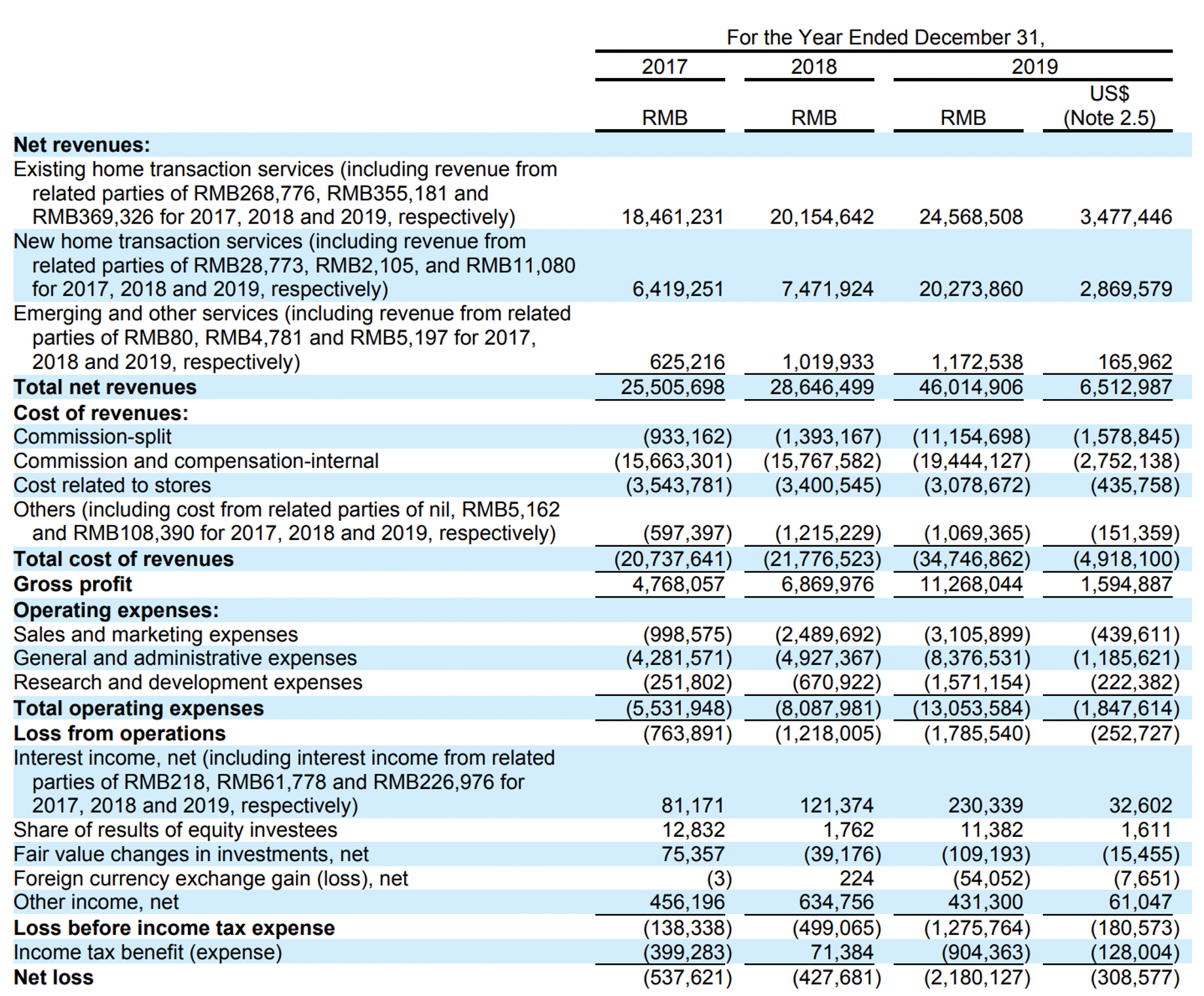 Existing home transaction services. Revenue is generated (i) from their own Lianjia brand where they charge commissions for existing home sales and home rentals, and split of commissions from other brokerage firms that operate brokerage stores on Beike platform in collaboration with Lianjia agents to complete transactions, (ii) from brokerage firms which own and operate brokerage stores on Beike platform where they receive platform service fees, and those under their franchise brands such as Deyou to which they charge an additional franchise fee, and (iii) by providing other value-added services including transaction closing services, field work assistance such as on-site verification, agent recruiting, and training services.
New home transaction services. Revenue is generated from new home transaction services principally by earning sales commissions from real estate developers for new home sales completed by them.
Emerging and other services. Revenue is generated from emerging and other services such as financial services and home renovation services.
The following table breaks down total revenues in absolute amounts and as percentages of total revenues for the periods presented:

Cost of revenues consists primarily of compensation to internal agents and sales professionals and split commissions to connected agents and other sales channels, as well as costs related to Lianjia stores.
The company expects the costs and expenses to continue to increase as they grow their business and attract more agents, housing customers, developers and other industry participants to their platform. The company believes that, as the business further grows, they will be able to take advantage of economies of scale to further improve operational efficiency over time.
Cash Flow Statement
The information here is gathered from their cash flow statement and balance sheet. Cash and long-term debt are added at the bottom for reference. They have negative free cash flow for the most recent years, the net operating income cash flow is negative. They have a strong balance sheet, there is enough cash on hand to cover their long-term debt.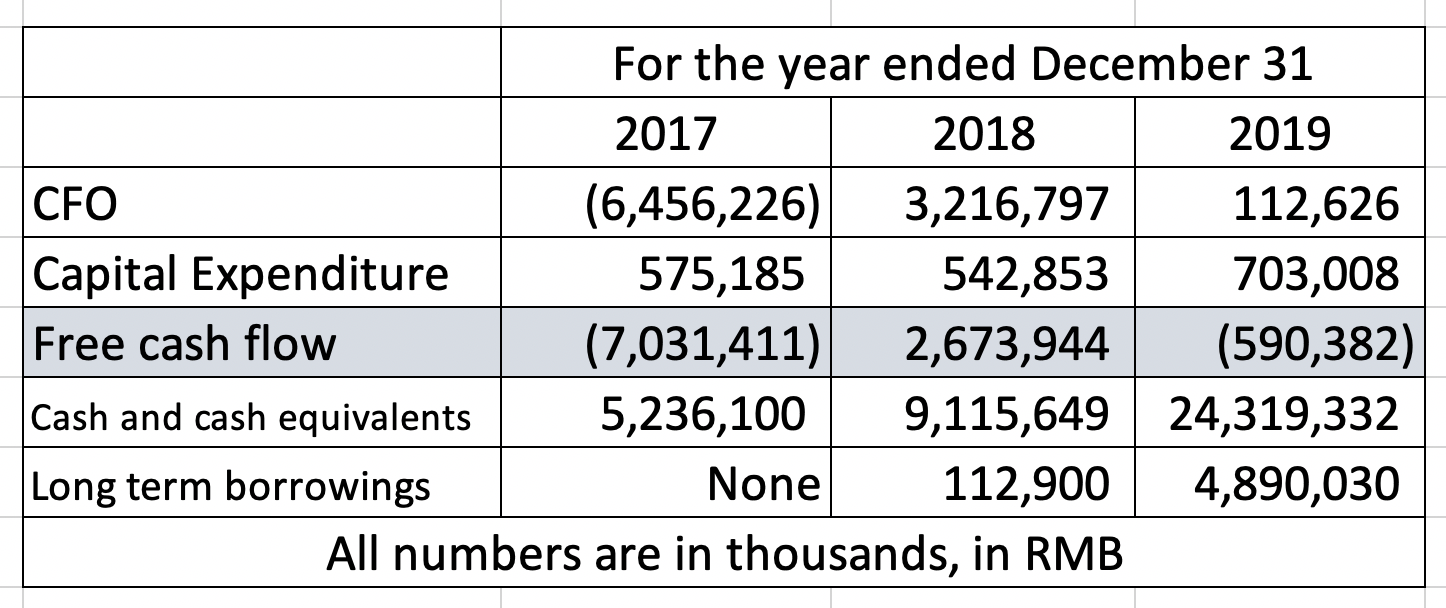 The company intends to fund future capital expenditures with the existing cash balance and proceeds from the recent offering. The company believes that their current cash, cash equivalents, restricted cash, and expected cash provided by operating activities will be sufficient to meet current and anticipated working capital requirements and capital expenditures for an extended period of time. However, the company may need additional cash resources in the future if they experience changes in business conditions or other developments. The company may also need additional cash resources in the future if they identify and wish to pursue opportunities for investment, acquisition, capital expenditure or similar actions.
Industry Average Valuation Multiples
Average in real estate services: 17.02
KE Holdings Inc.: 64.57
What was the IPO Stock Price?
KE Holdings Inc.'s American Depositary Shares (ADSs) have been listed on the New York Stock Exchange since August 13, 2020 under the symbol "BEKE". The company priced its IPO at $20 per American Depositary Share and sold 106 million shares to raise $2.12 billion. There are 1.13 billion outstanding shares in total, which gives a $22.6 billion valuation pre-IPO.
On its IPO day, the stock closed at $37.44 per share.
Who are the Founders of KE Holdings?
Mr. Zuo has been the chairman of the board of Beijing Lianjia since he founded Beijing Lianjia in 2001. He also founded Ziroom Inc., an affiliate of the company that engages in the business of long-term apartment rentals.
PENG Yongdong- co-founder
Mr. Peng has been the chief executive officer of Lianjia.com (Beijing) Technology Co., Ltd., which later changed its name to Beike Zhaofang (Beijing) Technology Co., Ltd., since 2017 and the vice general manager of Beijing Lianjia since 2010.
Board of directors
ZUO Hui-Founder and Chairman of the Board
PENG Yongdong-Executive Director and Chief Executive Officer
SHAN Yigang-Executive Director
BAO Fan-Independent Director
LI Zhaohui (Jeffrey)-Director
CHEN Xiaohong-Independent director
Executive team
PENG Yongdong-Executive Director and Chief Executive Officer
XU Tao-Chief Financial Officer
XU Wangang-Co-Chief Operating Officer
WANG Yongqun-Co-Chief Operating Officer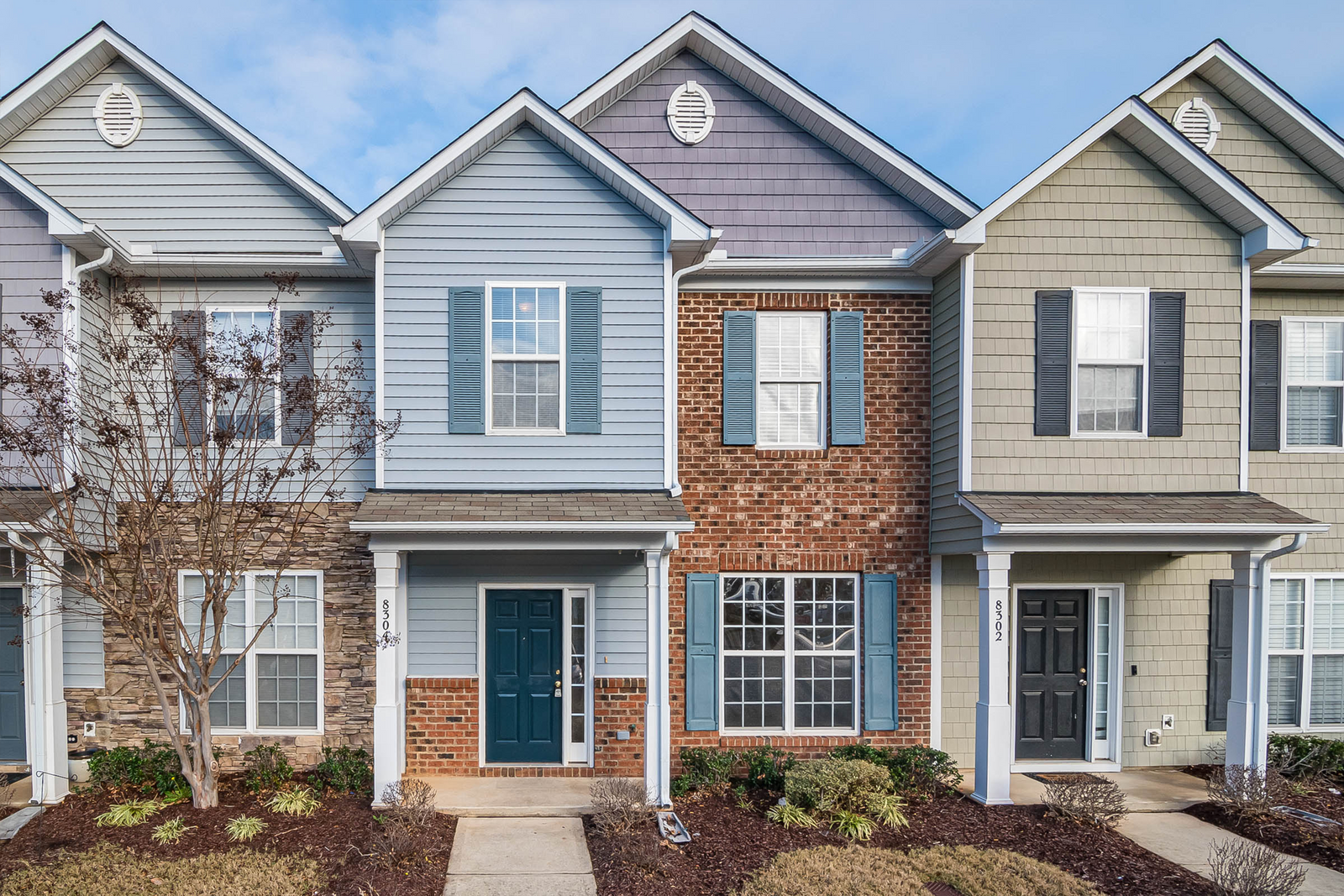 What is the Product Positioning of KE Holdings?
KE Holdings Inc. ("Beike") is the leading integrated online and offline technology-driven platform for providing high-quality housing transactions and services in China. They build the industry infrastructure and standards in China to reinvent how service providers and housing customers efficiently navigate and consummate housing transactions, ranging from existing and new home sales, home rentals, to home renovation, real estate financial solutions, and other services. "Platformization" is considered its most important feature.
The goodwill of the company is 2.477 billion yuan in 2019.
Competitive Analysis Globally
China:
Beike has a strong position in China's online residential real estate market with its major business relationships, a solid growth trajectory, and turn to positive operating profit.
It is a transformation of traditional enterprise by the internet, using systems and data to realize the Information symmetry. Combining the online platform with the offline housing intermediary business.
Strengths:
Largest integrated online and offline platform for housing transactions and services.
Pioneer in developing industry infrastructure and promoting digitalization and standardization across data, transaction process, and service quality.
Brand of choice for industry participants.
Proprietary technology platform built on powerful data insights and applications.
Robust platform with significant network effects to serve the ecosystem.
Visionary management team with proven track record of innovations and execution.
Technology:
An extensive aggregation of unique data on the platform from years of online and offline operations provide KE Holdings unparalleled insight into the entire housing transaction and services value chains.
Proprietary algorithms optimize products and solutions, guide efficient operations, and develop local market insights for service providers on the platform.
The company utilizes new technologies, such as virtual reality, artificial intelligence, big data and Internet-of-Things to create and develop real-life use cases and applications to enhance customer experience and service efficiency.
KE operates what it calls its Agent Cooperation Network, or ACN, which is similar to the U.S. Multiple Listing Service. The ACN seeks to assign cooperative roles and foster information and resource sharing among agents and other service providers. The ACN counts over 456,000 agents.
The potential market growth can be fast; based on the large population of the country, the accelerating urbanization process, rising household disposable income, and continued economic growth.
The U.S.:
The product is similar to Zillow, which provides house sales and rent services, as well as free real estate appraisal services in the United States-Zestimate house appraisal and estimation system. Therefore, the competitiveness in the U.S. is not strong enough.
What are the Risk Management Considerations?
Uncertain macroeconomic and industry conditions could adversely impact demand for the products and services and adversely affect operating results.
They are exposed to the credit risk of customers.
They operate in a highly competitive environment and may not be able to compete successfully. The competition may further intensify as more companies enter the markets in which they operate, as existing competitors expand capacity, and as the industry consolidates.
They may be unable to purchase a sufficient amount of materials, parts, and components for use in products at competitive prices, in a timely manner, or at all.
They are subject to manufacturing inefficiencies due to start-up of new programs, transfer of production, and other factors. Manufacturing inefficiencies could have an adverse impact on financial position, results of operations, or cash flows.
A change in sales mix among various products could have a negative impact on gross profit margin.
Changes in financial accounting standards or policies are affected, and in the future may affect, the reported financial condition or results of operations.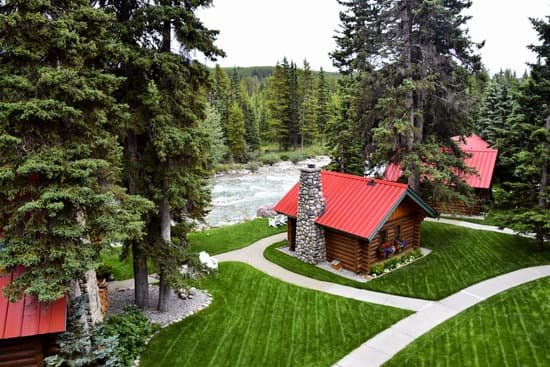 How does Covid-19 Impact the Company?
The COVID-19 pandemic has adversely impacted the global economy, disrupted global supply chains and workforce participation, and created significant volatility and disruption of financial markets. The economic expansion of recent years has been interrupted as a result of the COVID-19 pandemic and recessionary conditions may occur, which could result in customers or potential customers reducing or delaying orders as well as a number of other negative effects on their business, such as increased pricing pressures, the insolvency of suppliers, which could cause production delays, the inability of customers to obtain credit, or the insolvency of customers. In addition, the uncertainties of the market and economic conditions caused by strained international trade relations, such as the relations between the United States and China and the United Kingdom's exit from the European Union, could have an adverse effect on their business and results of operations.
What are the Stock Holdings of KE Holdings?
On the evening of August 13th, Beijing time, KE Holdings Inc. was successfully listed on the New York Stock Exchange under the stock code BEKE.
The initial public offering of KE has an issue price of US$20 per share. The diluted market value reaches US$23.3 billion, and the total raised funds are approximately US$2.44 billion.
China Renaissance Capital acted as the lead underwriter in this transaction.
KE Holdings Inc. officially launched its U.S. IPO global roadshow on August 8, 2020. A total of 106 million American depositary shares were issued in this transaction. The financing amount will be used for R&D investment, expansion of new house transaction services, development of diversified service products, and general corporate purposes.
According to KE Holdings Inc., the total turnover (GTV) of KE Search Platform in 2019 reached 2.13 trillion yuan. As of June 30, 2020, KE Platform has entered 103 cities across the country, connected more than 456,000 brokers and 42,000 brokerage stores from 265 new brokerage brands, and has 39 million monthly active mobile terminals.
The real estate business is naturally linked to huge leverage. Beike has also spent a lot of space in its prospectus to remind its investors of the potential risks in the real estate industry on which it relies. "If the operation and liquidity conditions of real estate developers deteriorate, Beike Search may face bad debt risks." According to the prospectus, its bad debts are also on the rise. In addition, because Beike did not specifically show the revenue brought by Lianjia, and in the process of establishing Beike and pack Lianjia, there was no public and transparent explanation. Therefore, no one knows which part of Lianjia's assets entered Beike. Whether Lianjia's high-quality assets are only given to Beike, and how the higher-risk assets that Lianjia has accumulated over the years are related to Beike, even though shareholders may not be clear.
According to the prospectus, KE's listing adopts the VIE structure. The listing entity is actually an offshore company "KE Holdings" registered in the Cayman Islands, but the company's main assets and business are still in China. As early as before the establishment of Beike Search, Zuo Hui had already transferred the equity of Lianjia shareholders to the overseas holding company through an agreement. Through a series of commercial operations, he acquired most of the assets of the original Beijing Lianjia Real Estate Brokerage Co., Ltd. into a domestic subsidiary controlled by KE Holdings. According to media reports, in March of 2020, Zuo Hui pledged his 410,800 shares of Lianjia to Beike (Tianjin) Investment Co., Ltd. He diluted his equity in Lianjia in exchange for the overall control of Beike-to-Lianjia. In other words, from the perspective of capital structure, Lianjia has existed in name only. Beike's prospectus simply defines Lianjia as its own "owned and directly operated" brand.
After Beike is listed, its outstanding shares will include Class A common shares and Class B common shares. Zuo Hui will own 885 million Class B common shares and 547 million Class A common shares. Assuming that the underwriter cannot work with the "green shoe" mechanism, he will own 82.8% of the voting rights of the company's total issued share capital.
Market Research
Target customers: buyers, sellers, house lessors, house lessees, house agents, third-party apartments. Target market: real estate market, housing and service industry
As early as 2016, leaders proposed to "accelerate the digitization and intelligentalize of traditional industries and make the digital economy bigger and stronger." In the same year, the G20 Hangzhou Summit formulated the "G20 Digital Economy Development and Cooperation Initiative". Then in 2017, the digital economy was included in the government work report and the report of the 19th National Congress of the Communist Party of China.
As real estate services accelerate the transition from the 1.0 era of the e-commerce group buying model in 2014 to the 2.0 era of online transactions where digitalization is the core, more and more companies have seen opportunities.
What are the Challenges Facing the Industry?
Massive housing market in China with low efficiency in housing transactions and services.
No industry framework for exclusive engagement for home sellers.
Fragmented market information and resources.
Shortage of professional agents with experience and tenure.
Beike is a housing search platform, actually born out of Lianjia. After 2018, it has been upgraded to an industry platform. This change is actually based on the accumulation of Lianjia's experience in the industry. These capabilities are deposited as infrastructure through online transactions. People call it ACN (Agent Cooperate Network), which is an infrastructure such as a broker cooperation network.
Open to the whole industry by polishing the infrastructure, especially in the field of residential services, including the second-hand houses, new houses, and renting houses that everyone often comes into contact with. After years of development, Beike house search platform has quickly empowered the industry, it has connected more than 40,000 stores and more than 400,000 brokers. At the same time, relying on the 230 million sets of real estate dictionaries in more than 300 cities across the country, including technology, the experience of many consumers has been greatly improved.
There are a few key changes to the real estate dictionary. After 10 years of construction in the past, the company spent hundreds of millions of dollars to build the framework of all the houses in the country that are only available in Beike.
Just like new houses, the company established a framework for second-hand houses, and government departments actually lack this data. Due to historical reasons, many government departments have not established this framework.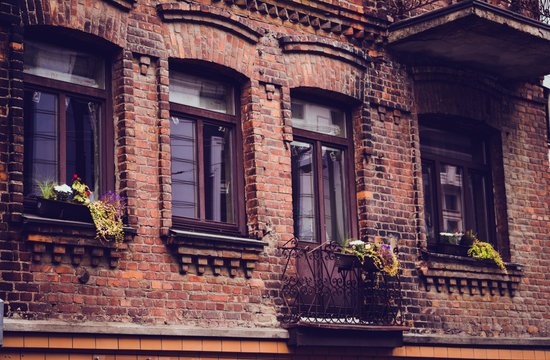 What are the benefits of their framework?
The biggest problem that consumers encounter is the proliferation of false listings, which the company spent a very high price to solve. The government began to resolve to rectify false listings on the internet and the company actually played a very important role in promoting the industry. The VR viewing that the company launched two years ago has profoundly changed the industry today.
In the past people had to go through offline inspections, and the company estimated that about 20-40% of house visitors can be converted into a sale in this case. Customers can make their first online selection through online viewings, online explanations by brokers, and even furniture changes. They can choose an unlimited number of houses, and finally select a few sets of offline confirmation contracts. The objective is to help reform and adapt to customers' change in consumption patterns. This pandemic has been beneficial in promoting the company's online transactions.
The company has already begun to cooperate with banks. During this pandemic, they have continued to promote the further cooperation with banks and even accelerated online signing. Consumers do not need to sign in the actual offline but can directly complete the contract work through their mobile phones.
KE Holdings Inc. still plays a very supportive role for various brokerage companies in the industry, allowing these brokerage companies to rely on their online platform to complete their business. Relying on technology and data, it provides these brokerage companies with the ability to improve their quality and work efficiency, and further increase their turnover.
What is the Brand Positioning of KE Holdings?
Beike app is the official mobile phone client of KE Holdings Inc. It provides housing information search and browsing functions for buyers and renters and provides online entrustment and on-sale housing management functions for owners to make their real estate transactions more convenient.
KE Holdings Inc. was born in April 2018. It is positioned as a technology-driven "new residence" service platform, committed to aggregating and empowering high-quality service providers in the entire industry and providing a full range of residential services including second-hand housing, new housing, leasing and home improvement for customers. "Technology-driven" and "platform-based" are considered its most important features. KE Holdings Inc. has entered 121 cities and regions across the country, connected 19,600 stores and 168,000 new brokers, and 121 new brokerage brands have settled on the platform, becoming a new residence benchmark enterprise in the industrial Internet era.
KE Holdings Inc. is also deeply aware it can help Beike to attract more partners in the residential industry to join, then the brand with temperature will help attract more ordinary home buyers to truly choose and trust the Beike search platform. The trust of ordinary consumers is another foundation for the ultimate success of Beike house search in addition to upstream partners.
The construction of a corporate brand is a multi-step collaborative system engineering and finding a spokesperson that is highly compatible with brand positioning is also the most important thing. At the beginning of the launch of Beike search, it invited film and television star Huang Xuan as its brand spokesperson. Huang Xuan's "warm boy" image has been deeply rooted in the hearts of the people, and it is very consistent with the brand positioning of Beike.
In this brand short film, Huang Xuan and three families told the story about home. One is "parents who leave home to spend the New Year with their children and grandchildren", one is "couples who are going to go home to buy a new house for their parents in the county", and the other is "young white-collar worker renting a house fight for his dreams in big city and spend the New Year alone".
The Spring Festival is a time for family reunion and the beginning of a new year. In the brand short film of Beike, there is family affection and career struggle. Different families are moving forward to start their own new phases, and renting a house, buying a house to change houses are just the landmark nodes of different life stages. This fits in with the value of Beike at every stage of the user's life, the company can help them provide high-quality housing services.
The brand slogan of Beike before is "massive real listings, worry-free on Beike", focusing on highlighting the advantages of real listings, and in this brand video, it returns to the value of house and service that users care about most. The company updated the brand slogan to "good housing and good service, find houses on Beike ".
Brands are not castling in the air but are based on products and services. The new brand slogan, "Good Housing and Good Service", is not an empty slogan, but the tireless pursuit of Beike.
Based on the Internet of Things and big data technology, KE 's "Real Estate Dictionary", Agents Cooperation Network (ACN), and VR viewings, and many other pioneering products and services in the industry, have been widely welcomed by the industry and users.
The essence of a brand is trust. "True information, true price, true experience and true service", together to shape the brand temperature of "good housing and good service" for Beike, providing support and guarantee.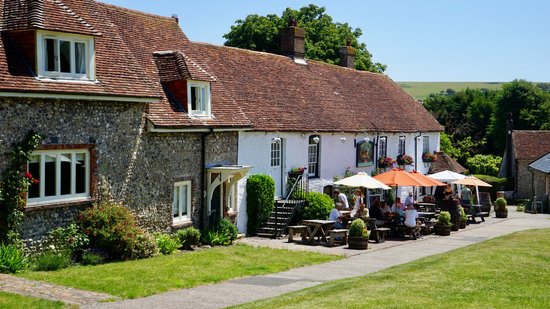 SWOT Analysis
Strengths:
1. The company has more than 18 years of operating experience through Lianjia since their inception in 2001. Such extensive industry experience has provided them with distinct insights into markets, business conditions and customer needs, which are critical for the company to offer effective and practical solutions.
2. Largest integrated online and offline platform for housing transactions and services. At a time when most of the old-brand property apps have too many disadvantages, Beike introduced measures that allow users to conduct real estate transactions with peace of mind. It is more convincing.
3. Technology drives the development of the industry and innovates the broker cooperation model. Beike focuses on technology-driven real estate service industry, specializing in real estate big data, VR and other fields, which are capabilities that traditional intermediary companies do not have. Based on years of industry practice, Beike opened up a new platform development path. Real Listing + ACN is known as the two core insistences of Beike. From the perspective of business model, Beike relies on years of accumulation in product technology, real estate quality control, big data and other underlying infrastructure, as well as derived marketing, operations, systems, supply chains, brands, talents, transactions and capital. These eight empowerments can help more practitioners and brands grow, and then through the ACN cooperation network, to break the cross-brand linkage problem between listings, users, and brokers, and establish an ecosystem of win-win cooperation. More efficient resource allocation provides consumers with a better-quality service experience.
Weaknesses:
1. Questions about Beike being both a player and a referee.
Beike has created a semi-open platform model based on the original real estate brokerage company (Lianjia). Since Beike was born from Lianjia, people in the industry will inevitably have concerns about its openness: it has a natural connection with Beike.Will Lianjia get more resources from the platform and form a unique advantage over other brands in it? "Standardized management" is not suitable for stimulating the development of entrepreneurs in the real estate service industry but may become a business constraint.
This is probably what all the brokerage agencies and even brokers who have or will join Beike to find a house are most worried about. If their customers, data and other resources are placed on a closed platform, who is the ownership of these resources? Will they lose equal access to platform resources in the future? Will there be uncontrollable consequences of "working for others"?
2. The pattern controlling supply might be risky.
In fact, the birth of Beike is the same thing that Lianjia pursued in the previous 18 years: exclusive control of the supply side, so that users on the demand side can only come to it to complete transactions. Therefore, during the Lianjia period, Zuo Hui relied on strong execution to mobilize the "real estate" information collected by tens of thousands of employees, and the upstream and downstream resources of various intermediaries gathered by Beike and Deyou under the name of "enabling cooperation".
Most of the data owned by Internet companies such as Alibaba are original and exclusive data generated by users' activities on these platforms, and what Beike and Lianjia collect is not newly generated data, but information that already exists somewhere. These core data can even be considered to have certain public attributes under policies such as household registration and population. This may bring risks. When the real estate market control is strengthened, the multilateral fee form such as Lianjia and Beike will become eye-catching and even usher in more direct supervision. Moreover, even at the moment when relevant risks have not yet occurred, Beike's control on such a scale has failed to bring normalized profits.
Although according to the prospectus, Beike has made a profit in the first six months before going public, with a net profit of 1.6 billion yuan. However, in the previous three years, losses were respectively 538 million yuan, 428 million yuan and 2.18 billion yuan. Moreover, in the first quarter of 2020 under the pandemic situation alone, Beike losses also reached 1.231 billion yuan.
3. There is still much room for improvement in business processes
Opportunities:
1. Under the self-operated model, the company's profit model is relatively single, while under the platform model, the company has a more diversified profit model. In the past, Lianjia's profit model was single. It was mainly based on transaction commissions and each transaction commission had a fixed proportion of costs and expenses. The marginal cost reduction effect brought by economies of scale was not obvious. Under the platform model, Beike has a large number of users, flow, and transaction scale that far exceed those in the self-operated model, which creates more diversified business opportunities for it in addition to transaction commissions, such as finance and advertising. It is also the huge business imagination that makes Beike favored by many well-known investment institutions and provides more financing opportunities for the company.
2. Statistics show that in recent years, the overall scale of new housing and second-hand housing in China's real estate market has reached nearly 20 trillion yuan. Looking at the country and the world, there are not many industries that can compare with it. There are as many as 36 branded real estate companies with sales of over 100 billion yuan. With the effective control of the domestic pandemic in China, the real estate market is gradually recovering. Dozens of cities across the country have shown strong development resilience, and transaction volumes have continued to rise. This shows that the people's demand for housing is still strong.
3. At the same time, the pandemic has forced the rapid growth of demand for online real estate transaction services, and new consumer groups and market spaces have emerged.
Technological innovation is constantly driving the online and digital transformation of traditional brokerage services. In the future, the online capabilities of the real estate transaction service industry are expected to be further improved. It can be concluded that the 20 trillion-yuan real estate market has enough room for imagination, and the importance of service providers in its industrial chain will continue to rise, and the internet technology platform will play a vital role in the development of the residential service industry.
Threats:
How important is the new house to Beike? Beike prospectus shows that in the first quarter of 2020, it's second-hand housing agency fees were 3.375 billion yuan, which was a half year-on-year decrease. However, new house agency fees reached 3.453 billion yuan, compared to only 1.965 billion yuan in the same period last year.
For Beike, the expected growth space in the future is obviously greater for the new house business than the second-hand house business.
1. With the emergence of the pandemic in the first half of this year, real estate companies have significantly increased their self-built marketing channels, such as popularized nationwide marketing and real estate companies' field sales. Besides, platform brokers skipped orders more often and various well-known web account users brought customers to the field sales. These have begun to eat away at the revenue of third-party platforms represented by Beike.
2. In addition to the online direct sales channels built by real estate companies, in fact, real estate companies also have unique advantages offline, that is, real estate companies' property management brands. Property management companies have mastered the most detailed customer resources. Faced with the pressure of intermediaries and channels to request higher commissions, it is also a high probability that real estate companies mobilize their property management companies to launch marketing efforts. From customer accuracy to channel cost, linking customers through property is a high-quality and low-cost marketing method. For property management companies, their clients all have houses, which means that they can take both new and second-hand house brokerage businesses. This is a very good way for property companies to seek new growth points.