Part 1: Background and management team
Part 2: Portfolio Investments and Investment Strategies
Part 3: Co-Investors Investment Allocations
Part 1: Background and management team
What is the background information of Metlife?
MetLife, Inc. is one of the largest life insurance companies in the world. Founded in 1868,
MetLife is a global provider of life insurance, annuities, employee benefits and asset management. LumenLab, as MetLife's pioneers for disruptive innovation, is charging ahead to create new businesses and services rounded in technology and data in health, wealth and retirement for solving the problems that the people of Asia face today.
Specifically, Lumen uses blockchain technology to automate life insurance claims, known as
"Lifechain". The technology works by submitting the deceased's National Registration Identity Card to Lifechain as hashed data once consent from the family has been obtained. Families are notified within one business day when a matching policy is found, and a notification is
automatically sent to the insurer so the claims process can commence.
LumenLab expands the boundaries of the traditional life and health insurance industry. The company chose to locate in Singapore for the flourishing business ecosystem, strong
public-private partnership framework, progressive financial regulatory environment, and the
ability to attract creative and innovative talent in the country. Additionally, by being aligned with MAS' strategy and collaborating with the strong entrepreneurial talent pool in Singapore and
across Asia, venture capitalists, and in-country experts from MetLife's regional operations, LumenLab is well-equipped to explore and deploy new solutions for its customers. Harnessing MetLife's deep customer empathy and data, LumenLab will light the way in moving MetLife from an insurance company to a life company.
LumenLab, a new business creation engine for the market, will enable MetLife to anticipate the needs of Asian consumers, who are expected to account for approximately half of the insurance industry's growth in the next decade. As the second largest Pan-Asia life insurer, with over 60 years of experience and over 21,000 employees in Asia, MetLife is committed to growing its
business and to deliver greater value for customers across the region.
Who is part of the Metlife leadership team MetLife?
Hubbard, R. Glenn
Chairman of the Board, MetLife, Inc.
Professional Highlights:
Columbia University

Dean Emeritus, Graduate School of Business (2019 – Present)
Dean, Graduate School of Business (2004 – 2019)
Russell L. Carson Professor of Economics and Finance, Graduate School of Business (1994 – Present)
Professor of Economics, Faculty of Arts and Sciences (1997 – Present)

Co-Chair, Committee on Capital Markets Regulation, an independent nonprofit research organization (2006 – Present)
Chairman, President's Council of Economic Advisers, an agency within the Executive Office of the President of the United States (2001 – 2003)
Chairman of the Economic Policy Committee, Organization for Economic Cooperation and Development, an international economic and trade organization (2001 – 2003)
Deputy Assistant Secretary for Tax Policy, United States Department of the Treasury
(1991 – 1993)
Member of numerous professional and civic organizations, including:

Economic Advisory Panel, Federal Reserve Bank of New York
Council on Foreign Relations
Advisory Board of the National Center on Addiction and Substance Abuse

Other public company or registered investment company directorships: Automatic Data Processing, Inc.; BlackRock Fixed Income Funds
Prior public company directorships (past five years): KKR Financial Holdings LLC
Education:
B.A. and B.S., University of Central Florida
Ph.D. and A.M., Harvard University
Grise, Cheryl W
Former Executive Vice President, Northeast Utilities (Director since 2004)
Professional Highlights:
Northeast Utilities, a public utility holding company engaged in the distribution of electricity and natural gas (1980 – 2007)
Executive Vice President (December 2005 – July 2007)
Chief Executive Officer of principal operating subsidiaries (September 2002 –
January 2007)
Education:
B.A., University of North Carolina at Chapel Hill
J.D., Thomas Jefferson School of Law
Executive Management Program, Yale University School of Organization and Management
Steven J. Groulart
Executive Vice President and Chief Investment Officer, MetLife, Inc. and President,
MetLife Investment Management (MIM)
Named to this position in May, 2011, Goulart oversees MetLife's $629 billion total assets under management and more than 900 investment and support professionals around the world. In
August 2017, he oversaw the separation and subsequent transition of Brighthouse Financial, Inc.'s $80 billion investment portfolio management to MIM, and the successful acquisition of Logan Partners in September 2017. Prior to joining MetLIfe, he was a senior managing director in Bear Stearner's financial institutions groups, and a managing director in Morgan Stanley;s global insurance group, where he co-led US client coverage of the industry.
Claudia Cromie, CFA
Head of Portfolio Analytics and Risk
Claudia is head of the Portfolio Analytics and Risk team. Cromie is responsible for providing analytical risk support for portfolios managed by MIM, and overseeing portfolio positioning
against investment views and strategies. She assumed this position in 2018. She joined MetLife in 1990 as a credit analyst and then sequentially served several important positions in the company, such as chief of staff and chief investment officer.
Jude Driscoll
Head of Public Fixed Income
Ruth Farrugia
Global Head of Insurance Asset Management
Nancy Mueller Handal, CFA
Head of Private Fixed Income and Alternatives
Robert R. Merck
Global Head of Real Estate and Agriculture Finance
Part 2: Portfolio Investments and Investment Strategies
What is the portfolio investment of Metlife?
Since the Metlife launched LumenLab in 2014, the company made 9 investments in the Financial Clinic, OpSeeker, Enigma Technologies, Frollo, Wireless Infrastructure Group, Hip Money,
MicroVest, Monetus and Finclude respectively, where MicroVest, Frollo and OpSeeker are the leading investments. The chart below shows the investment amount that Metlife has made over time. In 2018, there are 7 investments which allowed companies to raise over $400 million. In 2019 and 2020, the company only made 2 investments.

Source: Crunchbase
The chart below shows the industry distribution of Metlife's investments. It is shown that Metlife has made their investments in those financial service and financial technology
companies, which means those companies hold positive perspectives about the subsidiary
financial technology company LumenLab. Also from the venture capital trend, Metlife will focus on those companies which have expectations on financial technology companies.

Below is a detailed summary of all of the funding that Metlife has involved in.
| | | | | | |
| --- | --- | --- | --- | --- | --- |
| Announced Date | Organization Name | Funding Round | Lead Investor | Total Funding in USD (K) | Total Funding Round(s) |
| 6/8/2020 | Finclude | Grant | | 1,100.00 | 12 |
| 12/18/2019 | Minerva Neuroscience | Post-IPO Equity | Yes | 51,300.00 | 5 |
| 10/12/2019 | Monetus | Grant | | | 3 |
| 10/30/2018 | MicroVest | Debt Financing | Yes | 20,000.00 | 1 |
| 10/1/2018 | Hip Money | Grant | | 81,943.00 | 2 |
| 9/24/2018 | Wireless Infrastructure Group | Debt Financing | | 257,015.00 | 2 |
| 9/19/2018 | Frollo | Grant | Yes | | 1 |
| 9/18/2018 | Enigma Technologies | Series C | | 129,600.00 | 6 |
| 7/10/2018 | OpSeeker | Grant | Yes | 46.73 | 2 |
| 4/11/2018 | The Financial Clinic | Grant | | 2,500.00 | 1 |
What is Metlife's strategy for the purpose of VC funds?
An integral element of MetLife's investment in Asia, LumenLab has been established to develop
disruptive new business models in the areas of wellness, wealth, and retirement. By leveraging tried-and-tested innovation processes, LumenLab aims to build businesses that help Asian
consumers achieve richer and more fulfilling lives. MetLife believes that technological, customer and socio-economic trends impacting the Asian life insurance market make it ripe for disruption. They anticipate that it will be retrospectively seen as a visionary and shrewd investment as LumenLab spawns new and disruptive business models.
LumenLab is designed to incubate companies in order to place them within the MetLife
organization.
The establishment of LumenLab represents a mature approach to innovation. The objective of the center is to concentrate on disruptive innovation and ensure that the company's investments are distributed across both incremental and disruptive opportunities, and
avoids the usual inertia towards the known and predictable and forces them to concentrate on the experimental.
Metlife also launched two InsurTech-related investment programs, MetLife Digital Ventures and
the MetLife Digital Accelerator in 2018. MetLife Digital Ventures will support the company's transformation through direct investment in strategically aligned startup companies that can
b ring new forms of value to its customers. The entity is backed by a $100 million co-investment that will be combined with capital from MetLife's venture capital firm partners. The MetLife Digital Accelerator, which will be driven by MetLife's partner Techstars , will identify and mentor startup companies around the world that are developing innovative technologies for the insurance industry.
While both are aimed at the cultivation of startup companies, their ultimate objective is to accelerate internal digital transformation with MetLife's participation in industry innovation and disruption. They represent a complementary approach to MetLife's recent investment in
strictly internal initiatives, such as its LumenLab innovation center in Singapore.
Metlife aims its strategy for VC funds primarily at three areas, building up a foundation of innovative technology, developing differentiating products, and disrupting the industry. While LumenLab concentrates more on internal consumption, the other two are more about bringing an external orientation to MetLife's approach to innovation.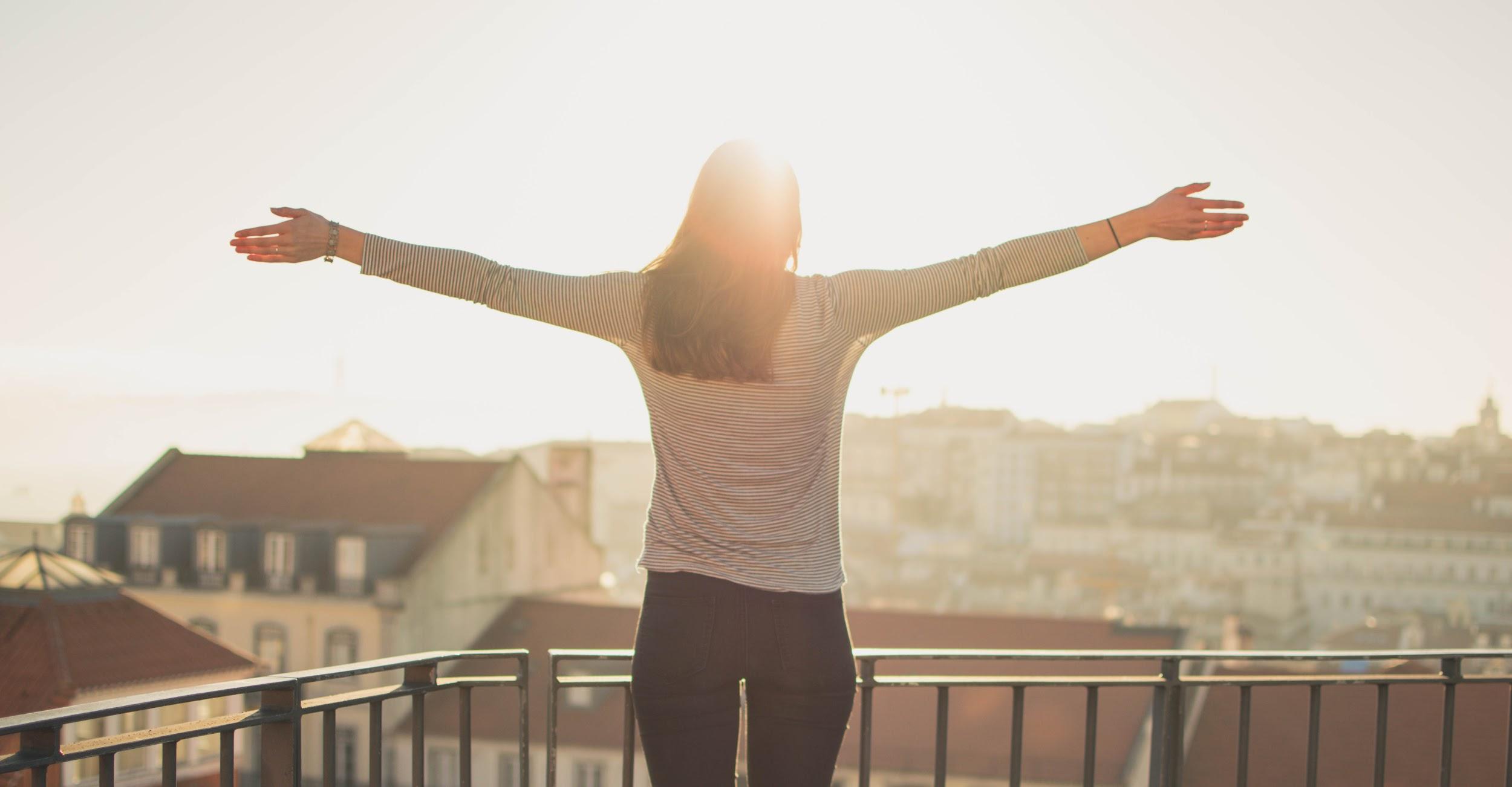 Part 3: Co-Investors Investment Allocations
MetLife closely partners and invests with a select group of venture capital firms which they view as strategic to their model. Co-investors of MetLife include Boomtown Accelerators, Index
Ventures, K50 Ventures, Comcast Ventures, Crosslink Capital, New Enterprise Association, etc.
New Enterprise Association
Investment Portfolio: https://www.nea.com/portfolio
Founded in 1977, New Enterprise Associates is a global venture capital firm with a mission to make the world better by helping founders build life changing companies. The two main industries that the company focuses on are technology and healthcare. Any stage of growth is a right state to partner with NEA. Not only do they have office across the United States, they are actively investing in emerging markets, especially China and India. Today, the company investing activities span six continents.
NEA has made 1662 investments, of which 619 are lead investments. They rank among the top firms in portfolio IPOs every year, with more than 230 NEA-backed companies that have gone public and more than 390 that have been successfully merged or acquired. Right now, the
company has $23B under management. Below is a summary of all the investments made over time and the industries.


NEA has made 374 exits, and their most notable exits include Cloudflare, Groupon, and Uber. Their most recent investment was on Sep 24, 2020 when Monte Rosa Therapeutics raised $96M.
Index Ventures
Investment Portfolio: https://www.indexventures.com/companies/
Founded in 1996, index helps the most ambitious entrepreneurs turn bold ideas into global businesses. It is a venture capital firm based in London, SF, and Geneva. Index has partnered with exceptional entrepreneurs who are using technology to reshape the world around us. The companies they've started include Adyen, Deliveroo, Dropbox, Fertfetch, King, Slack, and
supercell.
Right now, the company has 826 investments, of which 312 are lead investments. There are 174 exits, and the most notable ones include Supercell, Datadog, and Pure Storage. Looking at the graphs below, the company has focused on the software, internet, E-commerce sectors to invest in. Their most recent investment was on Sep 16, 2020, when AppluBoard raised CA$70M.


Comcast Ventures
Investment Portfolio: https://comcastventures.com/portfolio
Comcast Ventures is a return-focused venture capital affiliate of Comcast Corporation and partners with extraordinary entrepreneurs building transformative consumer and enterprise
companies. It has more than 20 years of investing experience and more than 120 active portfolio companies in their model. The company promises their invested companies with hundreds of millions of consumers, which they think is unique to their fund.
The company helps entrepreneurs drive growth and operational efficiency through unique partnerships, including Forecast Labs, a platform that helps portfolio companies scale revenue efficiently through a range of services across products, marketing, analytics, business development, and media; Catalyst Fund, a fund that invests in Black, Latinx, and female
founders; Forecast Fund, a fund focused on early stage consumer startups.; Genacast Ventures, a fund based in the Northeast that invests in B2B technology startups at the seeds stage.


Similarly to the other two co-investors introduced above, Comcast Venture also focuses on the software sector to invest in mostly. The other interested sectors that the company invested in are internet, video, mobile, E-commerce, IT, SaaS, Artificial Intelligence, and Advertising.
SEO Research: insure-tech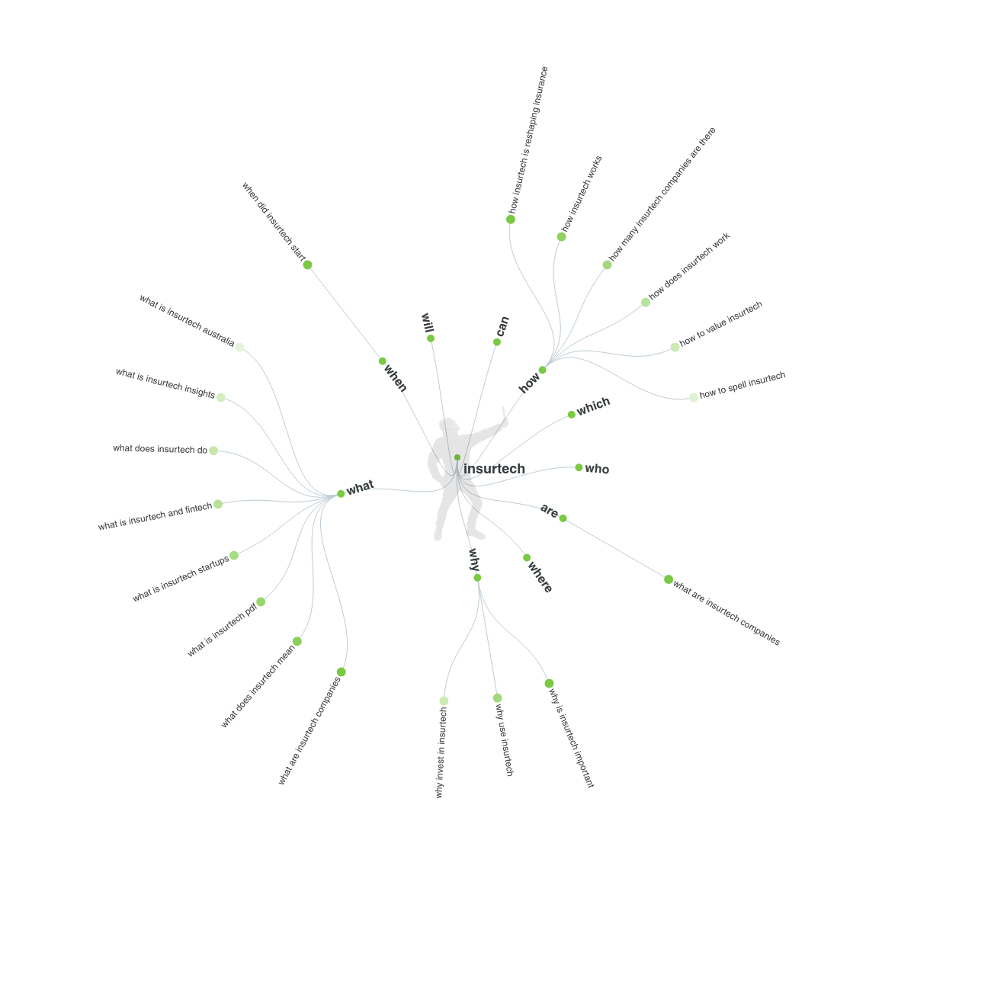 | | | | | |
| --- | --- | --- | --- | --- |
| Keyword | Search Volume | CPC | Paid Difficulty | Search Difficulty |
| insurtech | 4400 | $4.89 | 19 | 38 |
| insurtech companies | 880 | $10.41 | 52 | 34 |
| insurtech connect | 320 | $6.14 | 5 | 20 |
| what is insurtech | 260 | $4.36 | 4 | 15 |
| insurtech startups | 170 | $6.24 | 29 | 27 |
| insurtech 2020 | 170 | $3.83 | 27 | 27 |
| insurtech conferences | 170 | $4.63 | 19 | 24 |
| insurtech news | 170 | $2.77 | 17 | 24 |
| insurtech hartford | 140 | $0 | 4 | 20 |
| insurtech lemonade | 140 | $2.83 | 11 | 22 |
| insurtech jobs | 110 | $7.51 | 8 | 21 |
| insurtech definition | 90 | $0 | 3 | 20 |
| insurtech insights | 90 | $1.38 | 26 | 26 |
| insurtech boston | 90 | $0 | 9 | 21 |
| insurtech ipo | 70 | $2.80 | 19 | 24 |
| insurtech trends | 70 | $3.17 | 25 | 26 |
| insurtech las vegas | 70 | $0 | 4 | 15 |
| insurtech ny | 70 | $5.19 | 10 | 22 |
| insurtech accelerator | 50 | $13.31 | 28 | 27 |
| insurtech landscape | 50 | $3.87 | 8 | 21 |
| insurtech 100 | 40 | $0 | 8 | 21 |
| insurtech express | 40 | $20.85 | 19 | 24 |
| insurtech insurance | 40 | $5.11 | 63 | 37 |
| insurtech unicorns | 40 | $5.59 | 13 | 23 |
| insurtech acquisitions | 40 | $3.80 | 25 | 26 |
| insurtech market map | 40 | $2.68 | 8 | 16 |
| insurtech gateway | 30 | $4.51 | 14 | 23 |
| insurtech new york | 30 | $2.49 | 13 | 17 |
| insurtech venture capital firms | 30 | $0 | 51 | 21 |
| insurtech on the silicon prairie | 30 | $0 | 1 | 5 |