Lions financial Will give you an overview of New York Life Ventures Capital the venture capital arm of New York Life Insurance Company. It focuses on investing in innovative companies within the insurance and financial services industry. Their goal is to identify and support startups with high growth potential that can drive transformation and innovation in the sector.
New York Life insurance company is the third-largest life insurance company and the largest mutual life insurance company in the US, which means that the company is owned by its policyholders and has no outside shareholders. As a mutual life insurance company, New York Life distributes a portion of its earnings to eligible policyholders as annual dividends. Because of the company's specialty, New York Life insurance company has many investments to boost their financial condition in order to better award their shareholders. New York Life was ahead of the curve as one of the first life insurance companies to launch a corporate venture capital arm and stands today as an industry leader.
New York Life Ventures was started in 2012, and its mission is to accelerate the pace of innovation. It finds technologies in which to potentially invest and couples that with the opportunity for strategic value creation within the business. This report aims to provide a comprehensive and qualitative analysis of the venture capital arm of New York Life insurance company.
List of all companies that NYL insurance company has invested in and a general overview of each company's main service. Current Portfolio:

Carrot uses mobile technology, behavioral science, and clinical expertise to engage and empower millions of people to quit smoking. Founded: 2015

Brella is a new insurance carrier with one supplemental plan that provides financial coverage when people need it most. Founded: 2019

Cogito is an AI-driven platform that measures and improves the quality of customer service and sales calls in real time. Founded: 2007

SmartAsset provides free and interactive tools to help users make smarter financial decisions. Founded: 2011

Trifacta provides a leading data-wrangling platform for exploring and preparing data for analysis.Founded: 2012

Wellth works together with healthcare payers to produce cost-saving behavior changes in their members through science-based incentive plans.Founded: 2014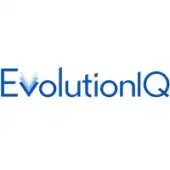 EvolutionIQ is an AI startup that offers claims guidance solutions for insurance companies and carriers. Founded: 2019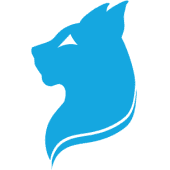 Lynx.MD is a secure health data exchange and analytics platform. Founded: 2017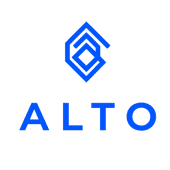 Alto IRA provides a next-generation self-directed IRA platform to deliver access to alternative assets. Founded: 2015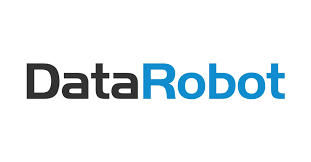 DataRobot offers a machine learning automation platform for users to quickly build and deploy accurate predictive models. Founded: 2012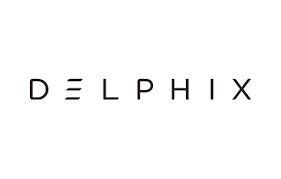 Delphix provides data virtualization and data masking solutions to help enterprises accelerate cloud migrations, custom development, and ERP rollouts. Founded: 2008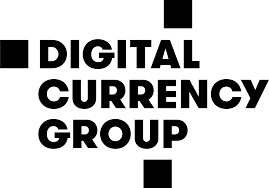 Digital Currency Group operates and invests in companies building the foundation for the digital currency industry. Founded: 2015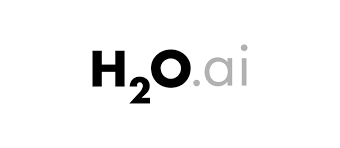 H2O.ai is a leader in AI and aims to "democratize" data science via open-source machine learning. Founded: 2011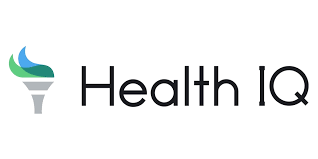 Health IQ provides an application that helps health-conscious people get lower rates on life insurance.Founded: 2013
Kingfield is a platform for financial services firms to communicate and transmit institutional data. Founded: 2018

Netskope provides an enterprise cloud security platform. Founded: 2012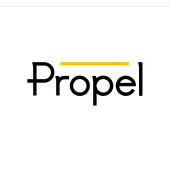 Propel is a mobile app that helps low-income Americans improve their financial health by enabling them to manage their Electronic Benefits Transfer (EBT) benefits and banking side-by-side. Founded: 2014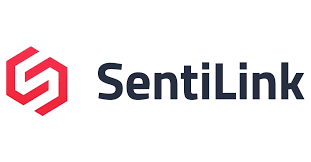 Sentilink helps enterprises detect synthetic fraud and identity theft. Founded: 2017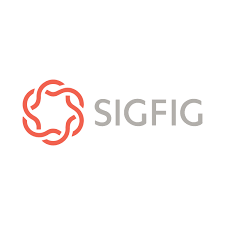 SigFig is a B2B provider of robo-advisor software, and through partnerships with financial institutions, helps investors and advisors better manage their investments.Founded: 2007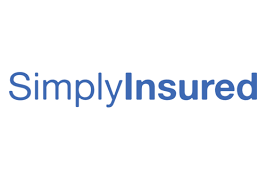 SimplyInsured partners with platforms like Intuit and Square to offer health insurance to SMBs. Founded: 2012
Skycure provides enterprise-level protection from mobile cyber threats by predicting, detecting, and preventing malicious attacks on Android and IOS platforms. Skycure was founded in 2012 and acquired by Symantec in 2017

Vidado provides data capture software that combines machine learning with human verification to perform OCR data capture from paper documents. Vidado was founded in 2011 and acquired by SS&C in 2020.

Velocity provides industry-specific cloud and mobile CRM software to insurance, financial services, communications, and other industries. Velocity was founded in 2014 and acquired by Salesforce in 2020.

Personal Capital is a leading hybrid robo-advisor that combines human advice with algorithmic advice to manage your money. Personal Capital was founded in 2009 and acquired by Empowered Retirement in 2020.
Theodore A. Mathas – Chairman, President & Chief Executive Officer
Mr. Theodore Alexander Mathas, also known as Ted, J.D., has been the President and Chief Executive Officer at New York Life Insurance Co. since July 1, 2007 and June 30, 2008, respectively, and also as its Chairman since June 1, 2009. Mr. Mathas serves as a Manager at New York Life Investment Management LLC. Mr. Mathas served as Chief Operating Officer at New York Life Insurance Co. from July 2006 to June 2008 and was elected as an Executive Vice President from January 2004 to June 2006. He served as a Co-Head of Life and Annuity at New York Life Insurance Co. Annuity from January 2004 to March 2005 and served as its Co-head of U. S. insurance operations until July 1, 2006. He was Senior Vice President and Chief Operating Officer of Life and Annuity from April 2001 to December 2003, and from June 1999 to April 2001.
John Y. Kim – President & Chief Investment Officer
John Y. Kim has 2 current jobs as Founder and Managing Partner at Brewer Lane Ventures and President & Chief Investment Officer at New York Life Insurance. Additionally, John Y. Kim has had 1 past job as the President and CEO at New York Life Investment Management.
John Fleurant has been elected executive vice president and chief financial officer, effective July 1st. Executive Vice President and Chief Financial Officer Michael Sproule will retire as scheduled on June 30, at which time Fleurant will begin serving as the company's chief financial officer
Joel Albarella – Head of New York Life Ventures
Joel is Senior Vice President and Head of New York Life Ventures, the corporate venture capital unit of New York Life. Joel leads the Ventures team in executing venture capital investments, business development activities, strategic partnerships, and innovation efforts across New York Life. The team has produced top-quartile investment returns since its inception in 2012 and continues to add new solutions and capabilities across the company's business operations. Joel earned his BA from Rutgers University and MBA from Columbia University. He is a member of the Eagle Academy Foundation's Board of Directors.
New York Life Ventures has raised a single venture fund, Fund 1. This fund was announced on Jan 24, 2018, and raised a total of $200M. Starting from 2012, NYL Ventures has engaged in 20 investments in total, among which they have 6 exits. Some of the most notable exits include Earnest, Skycure, and Versive. Wellth is the most recent investment, which raised $11.5M on May 6, 2020. The firm investments focus on AI, Financial Service, Analytics, and Fintech.
。


Source: organization/new-york-life-ventures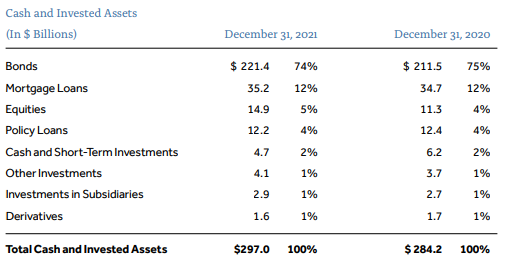 Source: https://www.newyorklife.com/assets/docs/pdfs/financial-info/2021/2021-Investment-Report.pdf
Below is a chart of all the investments that New York Life insurance companies have participated in, sorted in descending money raised. It can see that the investment amount ranges from $75M to $3M, and there are various funding rounds that NYL has invested in. More money tends to go to companies in their later stage of life (series D and series E). Furthermore, there are two companies that NYL invested in two funding rounds. They are SigFig and
DataRobot. SigFig received $40M each in their series D and series E funding rounds. DataRobot received $33M in their Series B funding and $21M in their series A funding.
| Announced Date | Organization Name | Funding Round | Money Raised |
| --- | --- | --- | --- |
| Nov 17, 2015 | Earnest | Series B | $75M |
| Jun 31, 2018 | Trifacta | Series D | $48M |
| Jun 19, 2018 | SigFig | Series E | $40M |
| May 24, 2016 | SigFig | Series D | $40M |
| Nov 30, 2017 | H20.ai | Series C | $40M |
| Feb 11, 2016 | DataRobot | Series B | $33M |
| Oct 29, 2018 | Carrot | Venture Round | $25M |
| Aug 15, 2014 | DataRobot | Series A | $21M |
| Sep 5, 2019 | Cogito Corporation | Series C | $20M |
| Jan 10, 2017 | Max Ventures and Industries | Post-IPO Equity | $17.8M |
| Jul 26, 2001 | TeraLogic | Venture Bond | $17.5M |
| Jul 19, 2016 | Skycure | Series B | $16.5M |
| Sep 25, 2014 | Versive | Series B | $13.5M |
| Sep 8, 2016 | SmartAsset | Series B | $12M |
| May 6, 2020 | Wellth | Series A | $11.5M |
| Apr 23, 2019 | BellXcell | Grant | $3M |
Earnest is an American financial services company based in San Francisco that touts a merit-based lending policy. Primarily a tech company, Earnest aims to help make a dent in America's $1.2 trillion student loan epidemic with its software that analyzes data like employment history and income to find financially responsible borrowers for its products. In early 2015, the consumer finance company–which was already offering consumer loans–began offering graduates the chance to refinance their student loans at incredibly low rates: as low as 1.90%. Earnest CEO Louis Beryl says the average borrower saves $17,936. The loans are also refreshingly simple and flexible, meaning students can adjust how often they're paying based on their personal needs and know what it will cost them in interest.
In 2005, New York Life invested 75 million in Earnest in its round B. Earnest's round is just another drop in what has been an incredibly large bucket of investment for fintech companies. According to CB Insights, over $11 billion has been invested in financial technology services companies in all. That's an over $5 billion increase from the previous year and the highest amount invested in financial services technology companies in the previous five years.
On Earnest's side, this is the beginning of building the team to expand to all consumer financial products, according to Earnest CEO Louis Beryl. The fund speaks to a tremendous vote of confidence from investors that they've already laid the building blocks and are really starting to see tremendous growth to take their model and expand it to many more people and many more products quickly.
Trifacta is a privately owned software company headquartered in San Francisco with offices in Bengaluru, Boston, Berlin and London. The company was founded in October 2012. Trifacta develops data-wrangling software for data exploration and self-service data preparation for
analysis. Trifacta improves the speed, quality, and scale of building and automating data preparation workflows. Instead of a mapping-based ETL paradigm, Trifacta users are able to interactively assess data quality and leverage intelligent suggestions to accelerate data cleaning and transformation. Trifacta's cloud-based architecture provides elastic scale, integrated security, and intuitive collaboration.
As one of the largest insurers in the world, New York Life dictates its business with data. Whether to better assess risk, manage claims, or develop new insurance products, New York Life routinely leverages huge volumes of diverse data to drive its decision-making and sharpen its competitive edge. New York Life set out to modernize the company's data management technology and processes in an effort to keep up with the growing scale and diversity of data it was dealing with as well as provide enterprise-wide self-service access, exploration, and preparation of data. The company views data wrangling as a foundational component of its modern analytics platform. Hence, New York Life invested in Trifacta's Series D with 48 million on January 31, 2018.
Challenges NYL is facing:
Preparing data for risk modeling was too slow. New York Life needed a solution that would accelerate its ability to integrate diverse data for calculating risk.
Inability to work with complex data. Business teams, such as marketing, relied on
Microsoft Access and Excel, which didn't allow them to scale to incorporate a growing number of diverse data sources.
Business users did not have self-service access. Much of the organization's data wasn't accessible by individuals outside of IT because of the technical requirements to access it.
NYL's solutions with Trifacta:
Trifacta's intuitive interface enables New York Life to provide data analysts, engineers, and statisticians with broad-based access to a common platform for data exploration and preparation.
Trifacta automatically recognizes attributes in complex data formats, allowing the New York Life marketing team to incorporate a broader set of data to create advanced models for targeted marketing efforts.
With Trifacta's user-friendly interface, New York Life is expanding the use of Trifacta as their enterprise-wide data-wrangling solution to provide broad-based access with centralized governance and security.

CoInvestors Investment Allocations
New York Life closely partners and invests with a select group of venture capital firms which
they view as strategic to their model. Importantly, their focus is always on two-way value
exchange. In addition to the benefits these partnerships deliver to them, NYL is able to provide insights and feedback directly from subject matter experts at New York Life through their
well-established mechanism for testing start-ups.
Co-investors of New York Life include Bain Capital Ventures, Transamerica Ventures, Contour Venture Partners, Social Capital, etc.
Investment Portfolio:baincapitalventures
Founded in 1984 and located in Boston, Massachusetts, United States, Bain Capital Ventures invests in seed to growth-stage startups that are using tech to disrupt existing markets or create entirely new ones. The firm invests from seed to growth in enterprise software, infrastructure software, and industries being transformed by data.

Bain Capital Ventures has helped launch and commercialize 200-plus companies since 2000, including investments in DocuSign, Jet.com, Kiva Systems, LinkedIn, Rapid7, SurveyMonkey, Taleo, and TellApart. Bain Capital Ventures has approximately $3.6 billion of assets under management with offices in San Francisco, New York, and Boston.
The capital has been spread across three funds: $650 million for its eighth flagship vehicle, $250 million for a co-investment fund focused on growth-stage investments and an additional $100 million directly from the partners at Bain Capital, which will be deployed on every investment out of the latest fund.

Bain Capital Ventures has made 425 investments. Their most recent investment was on Aug 25, 2020, when Redis Labs raised $100M. Meanwhile, they have made 19 diversity investments, 78 exits and acquired 2 organizations. Bain Capital Ventures' most notable exits include SendGrid, Rapid7, and SurveyMonkey.
Investment Portfolio: contourventures
Contour Venture Partners invests in companies focused on information technology, and the
application of technology into the financial services, enterprise SaaS and digital media sectors. The principals at Contour have a long and successful track record, having directly supported over 60 companies through numerous market cycles.


Contour Venture Partners has made 96 investments, 5 diversity investments, and 15 exits. The most notable exits include Datadog, Quirky, and Simpli.fi.
Contour invests in seed and early-stage companies that exhibit a clear path to profitability.
Contour invests between $500,000 and $1.5 million per round. They prefer to act as the lead or co-lead investor as well as represent the first institutional capital in the company. They invest in companies that provide innovative technology solutions in Northeast industry hubs where they have a deep understanding of the targeted markets, including financial services, enterprise
software, vertical B2B software, and digital media. Based in New York City, they take advantage of the depth of companies, managers and entrepreneurship within the major industry sectors located in the Northeast portion of the United States.
Investment Portfolio:transamericaventures
Transamerica Ventures, the corporate venture capital arm of the Aegon Group and Transamerica, invests in early-stage, high-growth technology companies throughout the United States and
around the world. Transamerica Ventures is an extension of Aegon's innovation strategy and makes equity investments in companies that align with and help facilitate these strategic goals. The broad range of companies and market sectors into which Transamerica Ventures invests or looks to potentially invest includes communication technologies, marketing and social media platforms, financial technology and financial services (FinTech/FinServ), big data, enterprise IT, content and other B2B and B2B2C opportunities. Transamerica Ventures adds strategic value to its portfolio companies by providing them with the unique opportunity to leverage the global networks and resources of one of the world's leading life insurance, pension and asset management firms.


Transamerica Ventures has made 22 investments. Their most recent investment was on Oct 16, 2019, when Quantemplate raised $12M. They had 1 exit, which was faire.de. They invest in and partner with value-creating, innovative, state-of-the-art companies.
New York Life sticks to its value propositions as follows:
Driving benefits and dividends.
Investment return is a primary driver of benefits paid to their clients and in particular, dividends paid to their participating policy owners. By staying true to their investment philosophy and principles, they create value, paying dividends to their participating policy owners and growing their already strong surplus.
Their investments positively impact the economy—creating jobs, benefiting communities, supporting innovation, and funding sustainable energy projects.
Private Equities consist primarily of investments in small- and middle-market companies through funds sponsored by top-tier partners and co-investments. They have extensive expertise and also longstanding relationships with high-performing private equity sponsors. In addition, their NYL Ventures team invests directly in innovative technology partnerships focused on impacting financial services, digital health, and enterprise software. They also make opportunistic investments in a select group of venture capital funds.
New York Life is the largest mutual life insurance company in the United States. As a mutual, New York Life Insurance Company does not have shareholders looking for short-term gains.
Their mission is to provide financial security and peace of mind. They manage their business and investments for the long term, always mindful of providing safety and security for their policy owners.
NYL takes a long-term view of capital funds. They invest for the long term because they make long-term commitments to their policy owners and are not distracted by short-term results at the expense of long-term success. NYL also maintains safety. They focus on maintaining safety and security while pursuing superior investment results. They focus keenly on capital preservation
and predictable investment results while seeking above-market returns.
Asset/liability management focus.
NYL's primary focuses are asset/liability management and maintaining ample liquidity. They invest in assets with similar interest rate sensitivities and cash flow characteristics as their liabilities. This is done so that funds are available when they need to pay benefits
to clients and protects the surplus of the company from adverse changes in interest rates. In addition, they maintain ample liquidity in the event they need to meet large and unexpected cash outlays.
Well-balanced and diversified investments.
Portfolios with diversified asset allocations generally achieve favorable investment returns while reducing volatility, as asset classes tend to move independently from one
another. No matter how attractive an investment opportunity is, they avoid outsize stakes in any one investment.
Independent, bottom-up research.
NYL makes investment decisions based on its own independent research, rather than relying solely on rating agencies or Wall Street recommendations. Their research entails rigorous fundamental analysis of specific companies and investments and considers broad macroeconomic factors such as GDP growth and interest rate movements. Internal innovation has to be a key part of any company's business model, but NYL turns to external investments and partnerships with the nimble start-up community offering further opportunities for competitive advantages and strategic differentiation in addition to investment returns. For NYL Ventures, capital investment is not just about generating returns, it's about accelerating innovation within New York Life as well.
Lions Financial offers professional business valuation services to help clients determine the worth of their business. Our team of experts utilizes various valuation methods to comprehensively analyze your company's financials, assets, and future growth potential. Our focus is helping clients make informed decisions about their business, whether in preparation for a sale or seeking funding.