什么是机遇区?
机会区是一个低收入的普查区,个人贫困率至少为20%,家庭收入中位数不超过该地区中位数的80%。
机会区是一种经济发展工具,允许人们在美国的贫困地区投资。其目的是刺激低收入社区的经济增长和创造就业机会,同时为投资者提供税收优惠。
机会区是根据《2017年减税和就业法案》(公法第115-97号)设立的。所有50个州、哥伦比亚特区和五个美国领土上的数千个低收入社区被指定为合格的机会区。
纳税人可以通过合格的机会基金投资于这些区域。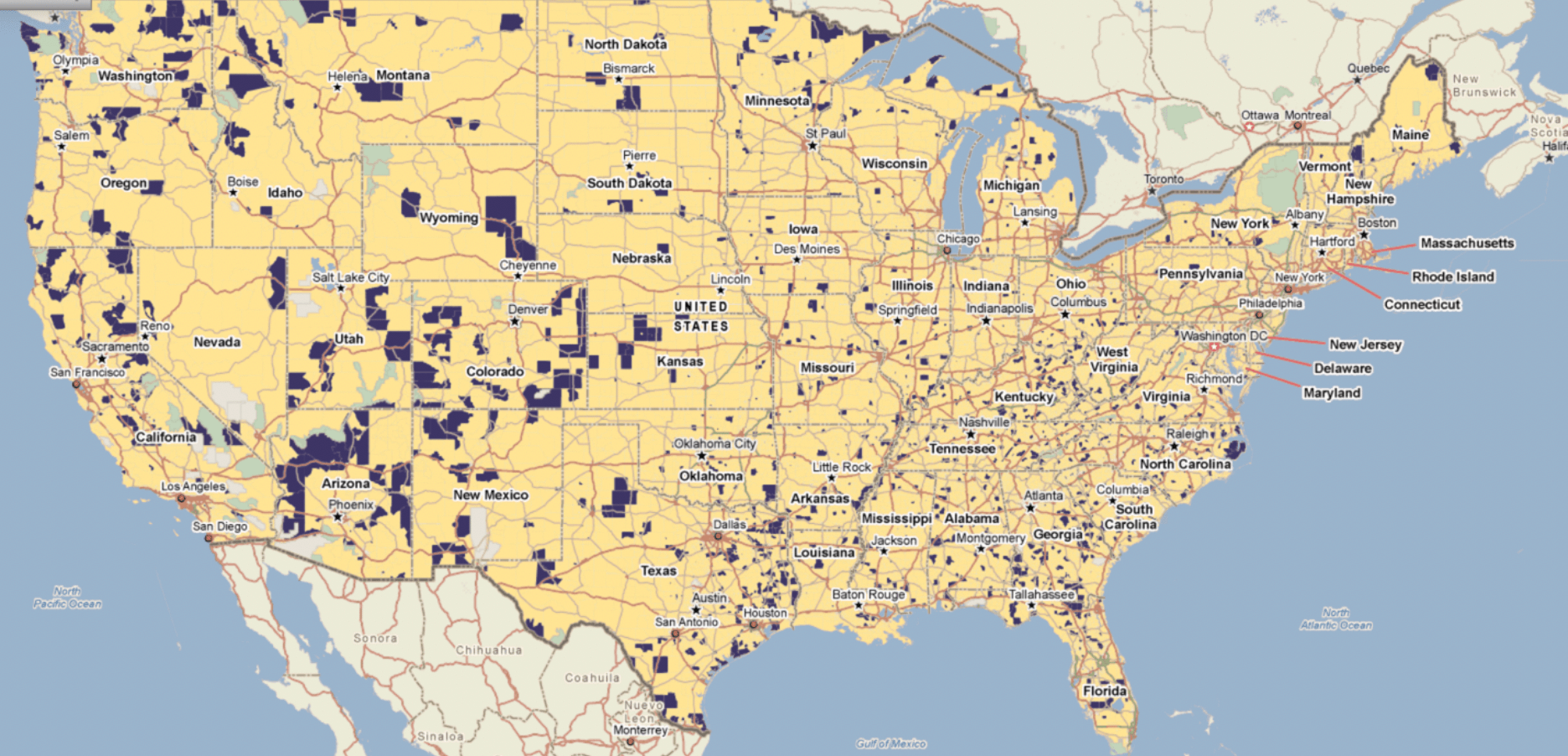 资料来源。 政策地图
你如何有资格在机会区投资?
With most OZ funds, you must be an accredited investor? you must have a net worth of $1 million, excluding your primary residence, or have two consecutive years of at least $200,000 in annual income if you?re a single tax filer ($300,000 for married filers).
创建机会区基金的要求是什么?
国税局将机会区基金描述为一种投资工具,它提交了合伙企业或公司的联邦所得税申报表,并为投资于合格的机会区财产而组织。你可以从国税局获得并提交8896表,并创建一个合格的机会区基金。
It can be structured as a partnership or corporation as long as the purpose is to invest in one of the Opportunity Zones? census tracts, through real estate or in businesses through equity. But remember, the fund must hold the bulk — 90% — of its assets in an Opportunity Zones area.
任何人都可以成立QOF,这就为支持投资者寻求庇护进入项目的资本收益的基金打开了大门。对于初创公司和企业来说,资本收益的数额实际上可能相当小,但必须有某种资本收益作为基础。
The lion?s share of qualified opportunity funds are going to be LLCs. Now it can be an LLC or a corporation or a partnership, but most will be an LLC that?s taxed as a partnership. So, one of the really important considerations is that when you set up your qualified opportunity fund you must have two members in it. And those need to be distinct members with separate employee identification numbers or taxpayer ID numbers.
一般来说,一个OZ基金必须将其资产的至少90%投资于位于合格机会区的企业。
如何投资于机会区基金?
参与机会区和它们提供的优惠税收待遇是通过将合格的资本收益放在机会基金中来实现的。机会基金是集合投资基金,遵循特定的要求以获得这一称号,有几种机会基金可供选择。
合格的资本收益可以通过出售股票、债券、私人企业或房地产实现。经认可的投资者可以参与机会区提供的优惠税收待遇,方法是在出售资产后180天内将其当前的资本收益转入合格的对外投资基金,此外还需提交IRS表格8949。非合格的资本收益资金也可以投资于机会区,但这些钱将没有资格获得同样的税收优惠。
A qualified opportunity zone fund is a private fund structured as a corporation or partnership that invests more than 90% of its capital into an opportunity zone. A recent ruling stated that a fund?s failure to meet the 90% asset test would not disqualify them from being classified as an opportunity fund but may result in a penalty.
政府没有使用纳税人的钱来刺激这些社区的经济增长,而是决定使用私人投资。为了鼓励私人参与,在合格机会区投资的个人有资格获得税收优惠。
为了利用这一计划,纳税人必须将其出售资产的收益(已实现的收益或资本收益)投资于合格机会区基金。这必须在出售后的180天内进行。然而,虽然纳税人可以投资出售资产的收益以及潜在收益,但税收优惠只适用于资本收益。
Also, noteworthy, investors can use the proceeds from any appreciated asset. It?s not a requirement to invest with a like-kind asset to defer potential gains.
机会区的税收优势是什么?
该计划为在机会区投资未实现的资本收益提供三项税收优惠。
暂时延缓对以前赚取的资本收益征税。投资者可以将有累积资本收益的现有资产放入机会基金。这些现有的资本收益直到2026年底或资产被处置时才会被征税。
Basis step-up of previously earned capital gains invested. For capital gains placed in Opportunity Funds for at least 5 years, investors? basis on the original investment increases by 10 percent. If invested for at least 7 years, investors? basis on the original investment increases by 15 percent.
对新的收益永久免征应税收入。对于持有至少10年的投资,投资者通过投资机会基金产生的任何资本收益都无需纳税。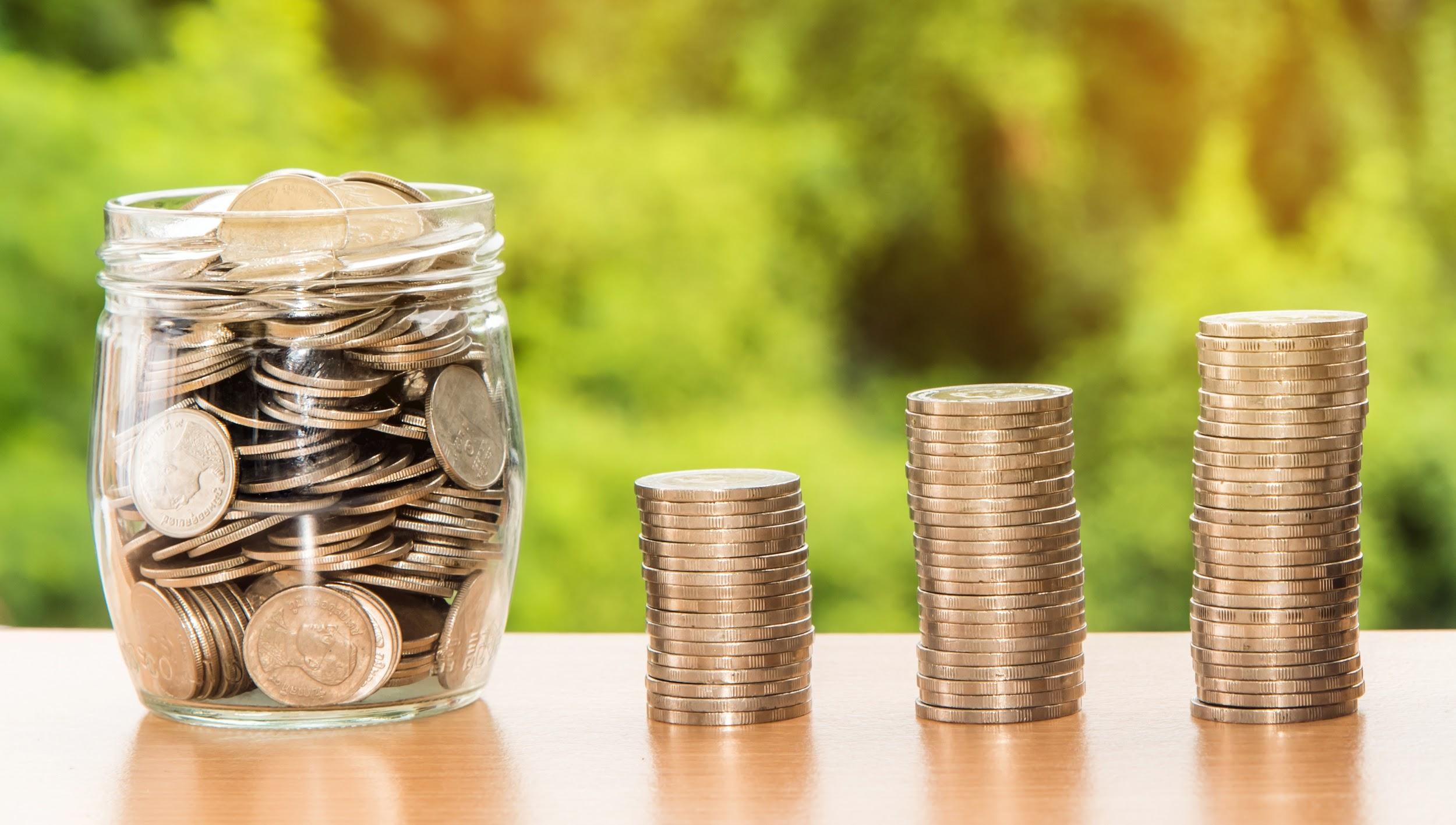 What are the risks of investing in an opportunity zone?
As with any investment, there are risks with investing in opportunity zones. The largest is the viability of the investment in that zone. Just because there are tax incentives to place money in certain areas, it doesn?t mean every investment will be profitable. The location and type of investment matters. Look for a fund that has diversified assets across different opportunity zones.
Additionally, for investors to take full advantage of the tax incentives offered with opportunity zones, they need to roll a portion of their capital gains into an opportunity fund. This can reduce the diversification of the investor?s portfolio during this period, which can increase exposure to risk.
It?s too early to say what kind of gains, if any, these OZ funds will deliver, or which OZ funds are worthy investments. In fact, the rules on what an OZ fund can invest in and how it should operate are still evolving. That can pose a problem: An OZ fund must comply with a myriad of IRS guidelines. If it doesn?t, it may have to pay a penalty or, worse, the fund?s investors won?t be eligible for the capital gains tax breaks. Understand that distressed real estate deals are inherently risky.You?re buying into an area that people otherwise weren?t willing to invest in.
With little track record, inexperienced managers, high fees and a high hurdle to entry, OZ funds are not right for retirement savings or money you can?t stand to lose or lock up for the required holding periods. They?re geared more for deep-pocketed, savvy investors than mom-and-pop savers. If you?ve never invested in private equity or a closely held investment in which you?re a minority investor, these probably aren?t for you.
你可以在机会区基金中投资什么类型的资产?
该基金可以投资于任何合格的资产,可以是不动产、设备,或者是50%或更多收入来自机会区的企业。根据目前的准则,许多种类的企业都符合条件,但有一些企业,包括高尔夫球场、按摩院、赌场和酒类商店,被排除在外。
有哪些法规来保护投资者?
Let more types of gains qualify for tax breaks. In perhaps the final regulations? most investor-friendly change, investors in businesses can defer taxes on more types of gains ? in particular, gains from the sales of certain business assets like real estate or heavy equipment. Under the tax code?s normal rules, businesses combine their gains and losses from the sales of these assets. Net gains from their sales in a particular year result in capital gains on which businesses pay capital gains taxes, and net losses let businesses take a tax deduction from their ordinary income. That means that businesses typically must wait until the end of the year to determine their overall gain or loss, and the proposed regulations would have followed that approach. Under the final regulations, though, businesses can calculate each sale on its own, giving them the best of both worlds: they can get the opportunity zone tax breaks for each gain, and they can get a full deduction for each loss.
Let businesses hold cash for longer, making communities wait. To prevent investors from benefiting from opportunity zone tax breaks simply by keeping cash in the bank rather than putting the money into those communities, the law limits the amount of cash that a qualifying business can hold. But the proposed regulations included a generous exception, letting businesses qualify for the tax breaks even if they hold all their assets in cash for up to 31 months. Now, the final regulations expand this exception dramatically ? letting some businesses qualify for tax breaks without making any tangible investment in opportunity zones for more than five years.
你要在机会区交易中投资多长时间?
180天的投资期
一般来说,你有180天的时间将符合条件的收益投资于一个QOF。如果您没有选择推迟确认收益,180天的第一天就是该收益在联邦所得税方面的确认日期。