A business plan is an important tool for planning, managing, and growing your business. A well-designed plan lays out a vision of growth, important factors, and the guidelines and steps needed to get there. It also provides a guide for managers and staff as your business grows. A business plan is an essential document for obtaining financing for your business. 
It is important to have the right plan, if your plan is wrong then every step you take will be in the wrong direction as well. This moves companies away from their objective instead of towards it. We implement the four-step SIRE process to help our clients achieve business success.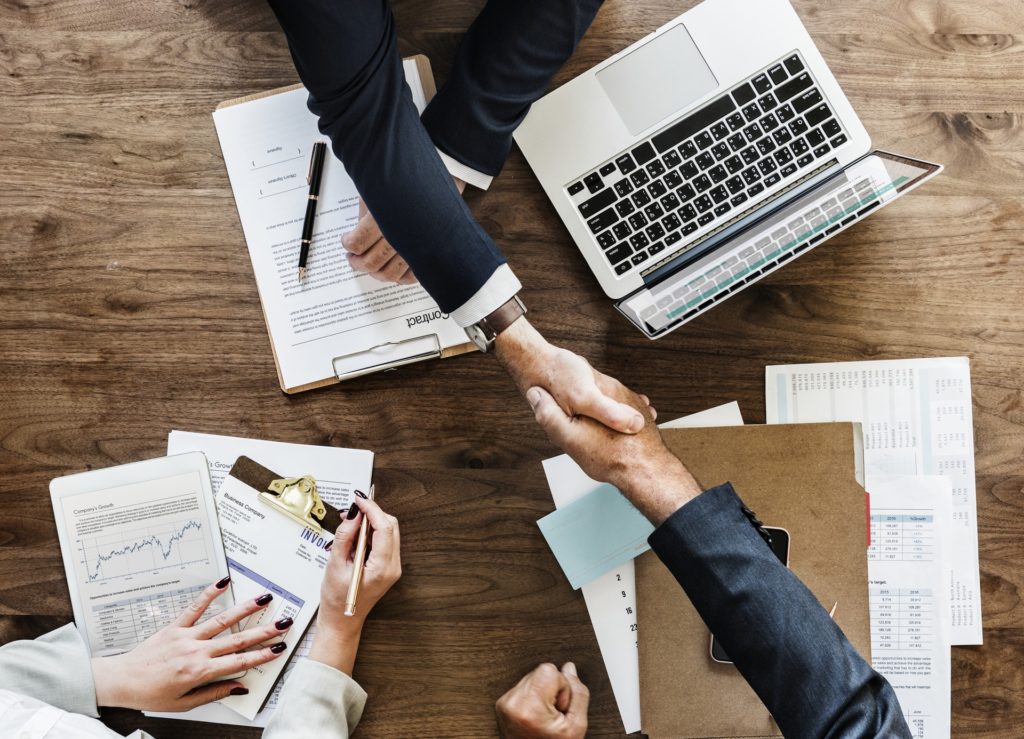 What is the work-process Lions Financial uses?
A closed-loop, value-focused, four-step SIRE© work-process for each of our services:
Step 1: Survey
We will begin process with a questionnaire to have a general understanding of your business. We clarify objectives and gain insights of the unique current issues that need to be addressed.



Step 2: Insight
To have a deep insight of your specific business, we will incorporate industry research, determine product offerings available from many sources, create an assessment for reasonable factors to take into consideration for specific business evaluation.
Step 3: Recommend
Then, we will come up with solutions for Business plan that is tailored to the goals and objectives for your company. We will also provide multiple strategies and avenues to take into consideration for the planning process.






Step 4: Execute
We will implement the strategy with your company. We will do the Due Diligence regarding elements that need to be executed and taken to consideration the Risk factors and manage expectations. We achieve a better result with our professional experience, integration of technology, understanding of your industry, and staying attuned to the compliance and regulatory requirements.
Key Items to Include in a Business Plan  
Introduce company, what it does, value proposition, consumers' identified key pain points, solutions summary table of company's existing and future products & services that address these problems, target market, competition, team- executives, management and key employees, financial plan, funding requirements, metrics & milestones  
Key details about company's ownership and legal structure, company history, location, mission statement, value proposition  
Key details about products & services, problem & solution, competitive matrix. SWOT Analysis – Strengths, Weaknesses, Opportunities, Threats.
Services, prices, features and benefits; sourcing & fulfillment distribution chain relevant supporting technology, costs, intellectual property, registered patents, trademarks, copyrights,  
Future products vision for 3-year short-, 6-year mid-, and 9-year long-term future 
Target Market  
TAM/Total Available or Addressable Market 

 

SAM/Segmented Addressable Market or Served Available Market

 

SOM/Share of Market-3-year short-term future, buyer-user personas, key customers

 
Marketing & Sales Plan

 

Positioning -mass-market, mid-market, up-market, luxury-market brand based on competitive matrix analysis

 

Pricing- cost-based or competition-based

 

Promotion- packaging, advertising, PR, content marketing, social media

 

Distribution – direct, retail, manufacturers' representatives, original equipment manufacturer

 

Strategic alliances-partnerships

 

Metrics & Milestones

 
List of key executives, managers, key employees & contractors, with relevant credentials & experience of each, compensation, risks & risk mitigation  
Financial Plan

 

Profit & Loss Statement-annual: 

 

Revenue – EBITDA, earnings before interest-taxes-depreciation-amortization/ interest-taxes-depreciation-amortization expenses, net profit/income for current and projected short-term future 

 

 COS: direct cost-of-sale, or COGS, direct cost-of-goods-sold, gross margin, total operating expenses 

 

Cash Flow Statement -accrual accounting by month and annual for current and projected short-term future 

 

Balance Sheet: Assets -accounts receivable, money in the bank, inventory, Liabilities- accounts payable, credit card balances, loan repayments, Equity – owner's equity + investors' shares, retained earnings, stock proceeds, for current and projected short-term future,

 

Sales Forecast: by customer segment, by product & service category, for current and projected short-term future 

 

Personnel Plan: by team member -type & compensation for current and projected short-term future

 

Business Ratios: profitability ratios – gross margin, return-on-sales, return-on-assets, return-on-investment, liquidity ratios debt-to-equity, current ratio, working capital, for current and projected short-term future

 

Break-Even Analysis: for current and short-term future

 

Use of Funds: major areas -equipment, inventory, renovation, technology hardware & software, personnel, education & training, marketing, sales, partnerships, research & development,

 

Exit Strategy: acquisition by another business, with names of some potential buyers, initial public offering/IPO, management buyout, family succession, liquidation

 
 Support a loan application 
Basic loans

 

Term loans – collateralized typically 10-year

 

Unsecured loans – borrower's creditworthiness

 

Acquisition loans- asset-specific

 

Revolving credit loans

 

Credit lines

 

Credit cards

 

Complex loans

 

Self-liquidating loans – short-intermediate term, repaid with money generated by asset purchased

 

Asset-conversion loans- short-term, repaid by converting an asset such as inventory or receivables into cash

 

Cash flow loans -for day-to-day cash flow needs, should be temporary

 

Working capital loans- for day-to-day operations, such as clearing up accounts payable and paying wages & salaries, short-term

 

Non-notification loans- with accounts receivable pledged as collateral

 

Bridge loans – short-term interim financing, gap financing, swing loans to remove existing obligation till permanent financing is secured

 
 Application for funding by loan alternatives 
Factoring lenders – accounts receivables factored down

 

Hedge Fund lenders- quick access money for higher risk businesses such as asset or technology-concept backed companies

 

Peer-to-Peer lenders – family, friends, cause-supporting strangers

 

Customer lenders -from within the community which a business serves

 

Convertible Debt lenders (private placement and corporate bond investors, with unpaid balances of guaranteed interest-generating investments convertible into equity position holdings of the business)

 

Venture Capital lenders (people/companies with access to bank loans not previously available to the borrower business)

 
 Application for funding via SEC-regulated sources 
Public Offerings-registered equity or debt securities public offerings

 

Reg A Offerings – lower-threshold less-stringent registration-exempt equity or debt securities public offerings

 

Reg D Offerings- registration-exempt private placement equity or debt securities offerings

 
What's Next? 
Contact Lions Financial to find a better strategy and holistic plan for your company. Lions Assurance Financial helps executives and businesses, together with their tax and legal advisors, to develop the optimal financial solutions for success. Contact us for in an initial consultation to determine how we can help your current business need.